Here's a common problem faced many useres while jailbreaking their devices. Some of users asked me how to
fix white Cydia icon
after jailbreak iOS 4.3.2 / 4.3.1 using Redsn0w 0.9.6 on iPhone 4, 3GS, iPod touch 4G, 3G and iPad. You can follow the below simple steps to
fix Cydia white icon
.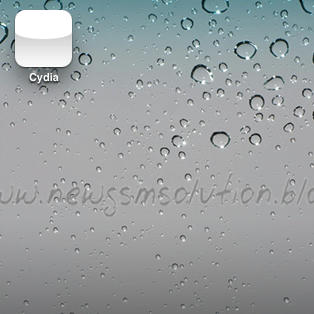 How to fix White Cydia Icon after jailbreak iOS 4.3.2 :
Step 1:
Open Redsn0w 0.9.6rc14.
Step 2:
Select the same firmware you used when jailbreaking.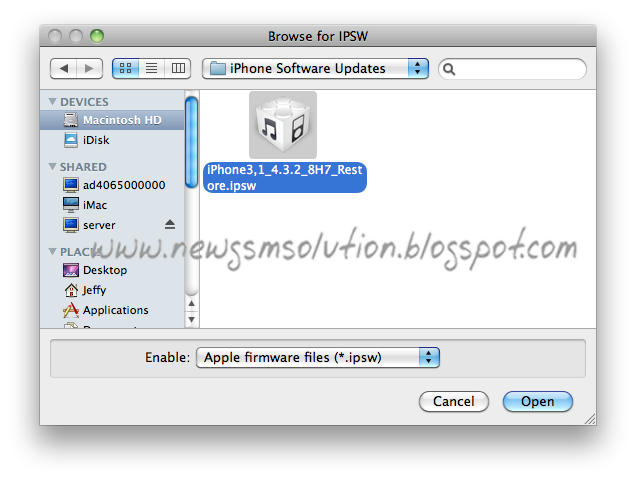 Step 3:
Once IPSW identified, click Next.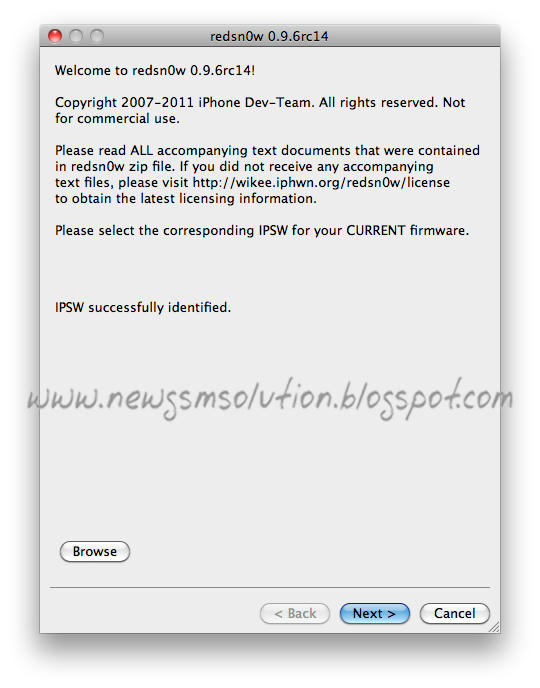 Step 4:
Uncheck "Install Cydia" and select "Just boot tethered right now" and click next (Don't worry this will not affect your untethered jailbreak)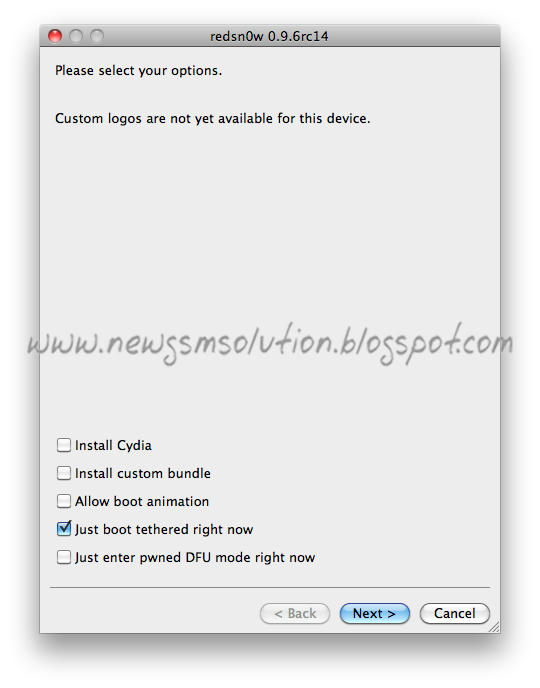 Step 5:
Here, I recommend that you go ahead and be proactive by putting your iPhone into DFU mode prior to clicking next.
Step 6:
Once you click next, the iPhone will go through the tethered boot process once. When you return to your home screen, Cydia should be back to normal.